My most recent commission project was two wedding gift watercolors intended as presents for summer weddings. I shipped them off last week. This watercolor is the exterior of St. Mary's church in Memphis, Tennessee.  I so enjoy when I am able to work with one of my favorite subjects (church architecture) knowing that it will be part of a special celebration such as beginning a new life together in marriage!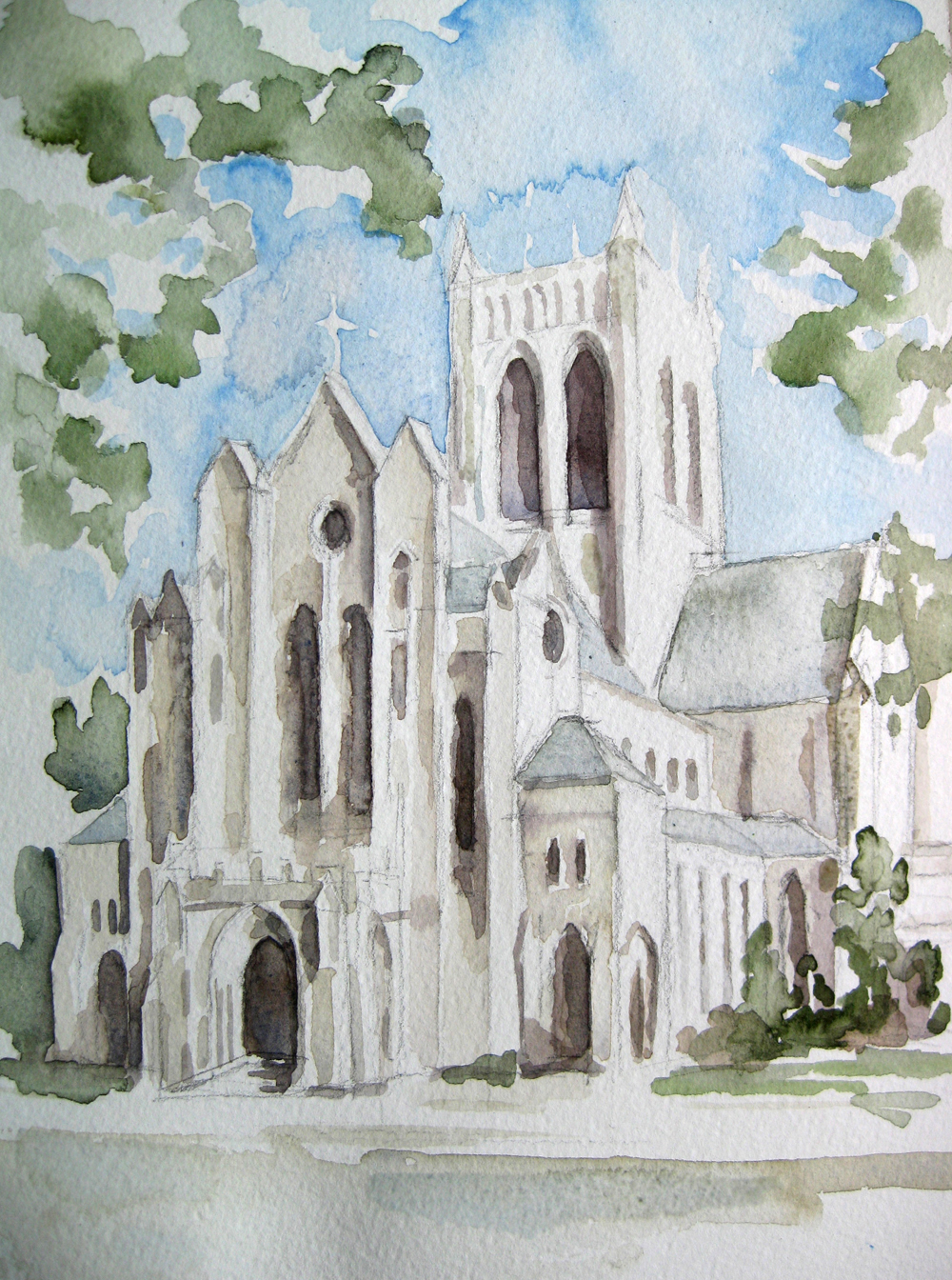 A custom wedding watercolor is a wonderful way to remember a special wedding day (good anniversary present, too!). Another painting for the same client was this lovely interior of St. Phillip's Episcopal Church which is located in Charleston, South Carolina. I love painting the interior of these buildings, since that is where the action happens in a church. However, the exterior views of these beautiful churches are also very satisfying and incorporate my love of landscape and the outdoors.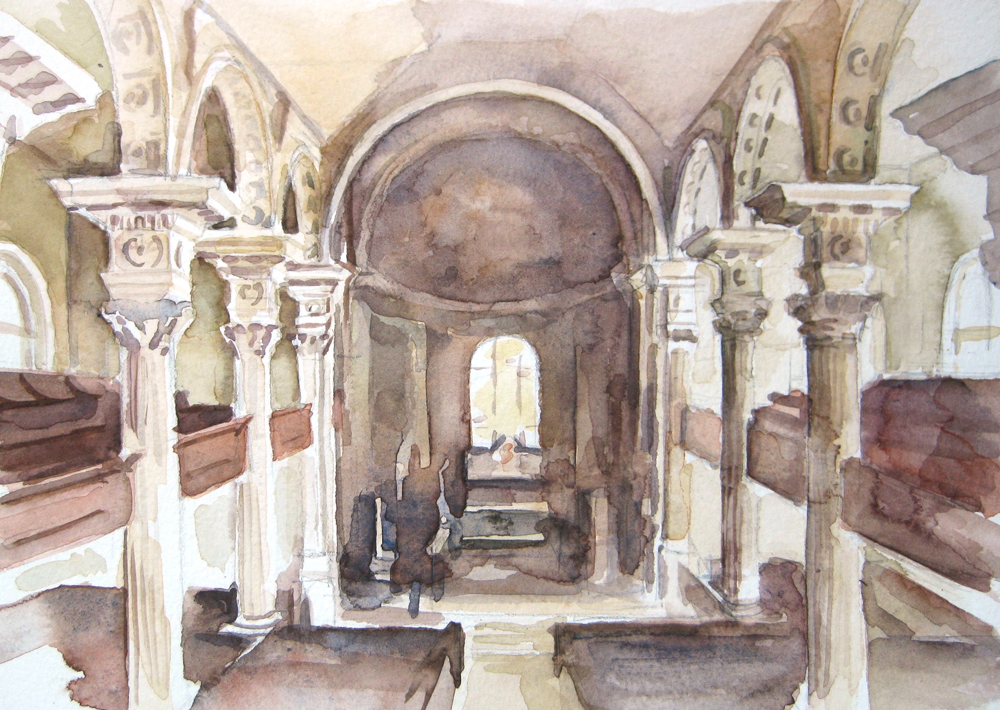 To find out more about commissioning me to create wedding gift watercolors or other examples of my work on commission, please visit this page or send me an message.