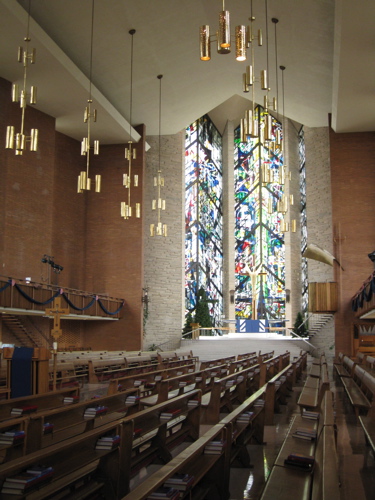 I have begun two new paintings (and have two already in process) to work on this week in the chapel at Valparaiso University. The chapel at Valpo was built in 1959 and is a masterpiece of modern architecture — it is a landmark for the area.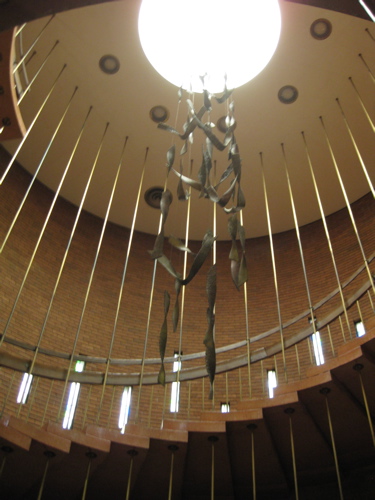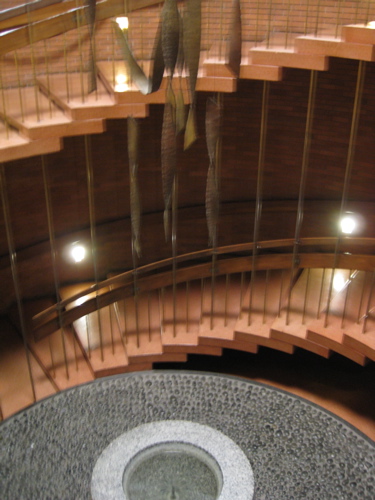 The Chapel of the Resurrection is very carefully designed as far as liturgical use – the Baptistery I find particularly compelling, as it is below ground, requiring you to literally rise from the grave as you emerge from the waters of rebirth. One of the new paintings I have started is based on the shapes, as well as the idea of the descent of the Holy Spirit.
On Friday, December 11 the finished paintings will participate in the Advent Vespers Service – an evening of Scripture, music and art.