This summer has been a wonderful summer for figurative art – both in my own work and in Boston! I have been regular attending a few figure drawing groups (Boston Figurative Art Center and Waltham Mills Artists' Association)  and really enjoying the opportunity to engage with drawing the figure outside the classroom. I have been so busy the last couple of years teaching my figure drawing classes that I haven't actually taken much opportunity to study/draw myself.
The human figure is the most challenging of drawing subjects: you can't get away with having an eye even 1/2 inch out of place — no one notices if a tree branch or window is in the wrong spot! The human figure also has the greatest capacity for emotional and narrative artistic expression – there is story and personality behind all those proportions, and that is something beautiful (and impossible) to seek to capture.
In addition to my own figurative explorations, this summer there was a Student Exhibition at William Scott Gallery in Boston's South End. They curated entries from art schools across New England and it was a really high quality collection of work (including one of my students).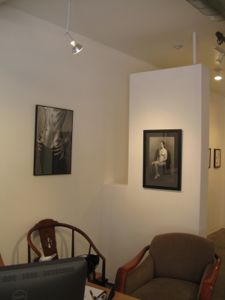 The Boston Figurative Art Center is also gearing up for a Figure Show at William Scott Gallery this fall, and I am definitely looking forward to seeing more figurative paintings highlighted in Boston's art scene.