Next time you're out for a cocktail in Boston (because aren't we all always out for cocktails in Boston??), stop for a drink at The Hawthorne. The lounge has just opened with one of my paintings displayed behind the bar!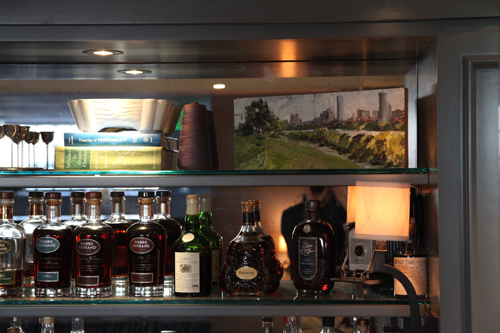 Hotel Commonwealth is a swanky new boutique hotel at 500 Commonwealth Avenue in Boston, MA. Look on the right side of the top shelf of the right side of the shelves :).
The designer featured Boston area artists in the lounge decor and I am so honored to have my painting chosen.  A Slideshow and Review of the new bar can be found Here.