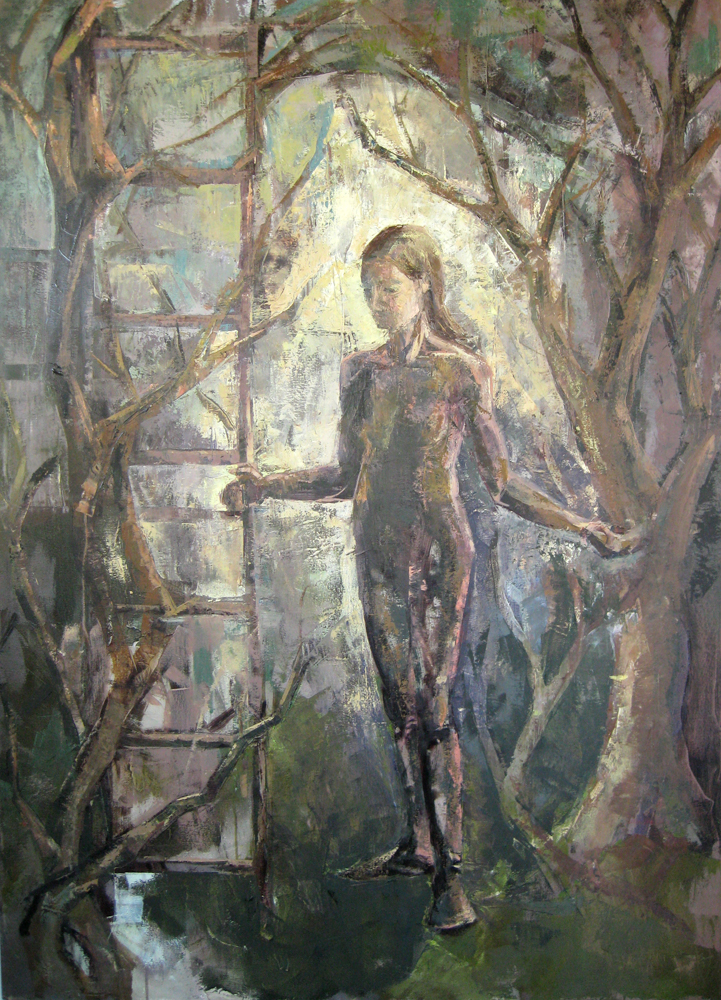 Cardus has just published another of my paintings in their online journal Comment.
Our Lady of the Barren Tree is an image of hope: the strange beauty of winter, in which it requries faith to believe that trees and grass are only "sleeping" and will return with new life and growth.
The tree, the vine, the branches – these images evoke the memory of Eve in the garden of Eden whose disobedience eventually brought on the exile of humanity from paradise. Eve's disobedience was eventually redeemed in the act of Mary's obedient "May it be to me as you have said".
Read More